Track & Field Complex
New Track & Field Complex to Open at Finley Fields
The Track & Field programs will move to a space dedicated to their sport. The new complex will sit on what are currently the Finley Practice Fields near Finley Golf Course. The facility will include:
400-meter, 8-lane track by Beynon and a 1-kilometer warm-up track

LED sport lighting and LED video scoreboard

500 seats for meet viewing

2 synthetic practice fields for soccer and lacrosse
"With the completion of our new facility, like many of the top programs in the country, we will have a facility dedicated to only track & field," says Head Coach Harlis Meaders. "The facility will allow us to host more home competitions and, once completely developed, help us to continue to attract some of the top prospects in the country."
Please Consider a Gift to the Track & Field Complex
You have the opportunity to directly help Carolina's Track & Field program continue to compete at the championship level. The cost of the new Track & Field Complex and adjacent practice fields is $15 million. Your gifts will secure the ability of Carolina to attract the best student-athletes to Chapel Hill, and to give them the practice facilities they need to succeed. Please consider a gift to the Track & Field project.
For more information on this project, or to get involved with your own support for the Track & Field Complex, please call The Rams Club at 919-843-2000.
On-Site Construction Camera (updated automatically)
MFR North (Chapel Hill, NC)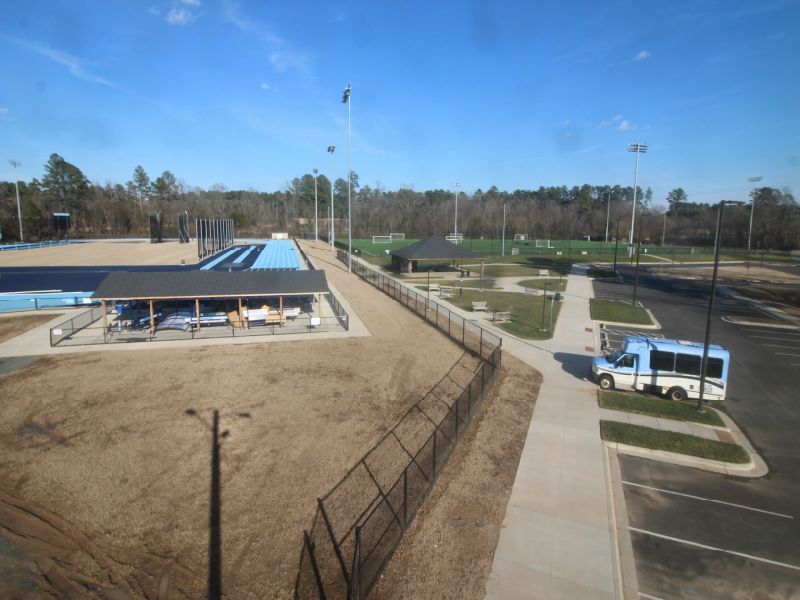 Images from Architect Renderings of the Project
Images from Aerial Photgraphy (taken (August 9, 2017)